Wildfest Tickets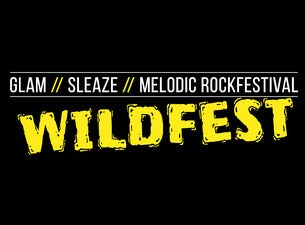 Wildfest is one of the more exquisite music festivals in Belgium, dedicated to Hard Rock, Glam Rock, Sleaze Rock and Melodic Rock takes place in the center of Belgium, Geraardsbergen. The festival is fairly new, yet already proved to be one hell of a party. For the first edition, WildFest flew in bands from Sweden, Italy as well as the UK and completed their line-up with headliner Crazy Lixx (SE) and co-headliner The Treatment (UK). The third edition ofWildFest will take place on Saturday, 21st April.

WildFest is proud to welcome :

Eclipse (SWE)
BulletRain (SWE)
The Cruel Intentions (NOR)
Confess (SWE)
Wildheart (BE)
Emperors of Decay (BE)
Bloody Heels (LV)


WildFest aims at organizing a fun festival for its visitors as well as its bands. Aside from providing a decent stage and P.A. system for an optimal musical experience, there will be a variety of drinks and snacks to complete the festival feeling. There will also be a merchandise boot with the possibility of getting your merch signed and meeting band(members) throughout the evening.
Sorry, no results found for 'Wildfest'
Browse by Category