Brussels Summer Festival Tickets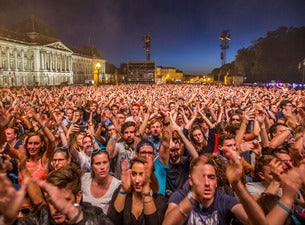 16th edition of the Brussels Summer Festival from the 6th till the 15th of August 2017

The BSF is known for its eclectic character, both in its programming and choice of location. This year, the festival celebrates its 15th birthday. It will start off on Friday 05 August with 9 unforgettable evenings on the place de l'Albertine (Mont des Arts). During the 10 day festival the atmosphere will build up and on Sunday 14 August we will experience the apotheosis on our beautiful Place des Palais. Being one of a kind, the BSF has become the essential urban music event of the Capital and more than 120.000 festival-goers of all ages were present in 2015.

The Brussels Summer Festival offers a very divers program, with many different styles : from rock to hip hop through electro, pop, reggae and world music. True to our cultural partners and investing in the many pleasures our Capital has to offer, Feel The City will offer 10-DAY Pass holders even more unique advantages than the previous years.

After all the BSF is not just a festival, it is a unique experience to be enjoyed to the fullest, in the heart of the European Capital !
Sorry, no results found for 'Brussels Summer Festival'
Browse by Category