Antilliaanse Feesten Tickets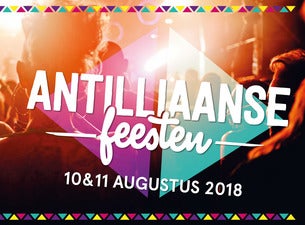 Come and celebrate the 35th edition of Antilliaanse Feesten, the biggest, bravest & boldest Caribbean festival in the world. With the hot August nights coming up, it will be a weekend full of flamboyant music set in an amazing festival atmosphere. Heat up your nights, enjoy the summer cocktails and dance till your feet touch the first beams of light. And that's not it, because Antilliaanse Feesten is also known for its delicious food from the most diverse world kitchens, its world renowned cocktail bars and its exquisite selection of finest Cuban cigars. ¿Te gusta?

Line-up 2018:
Tabou Combo
Grupo Niche
Original Burning Flames
Kaï
Ce'cile
Nelson Freitas
Ephrem J
David Kada
Gentz
Eddy Kenzo
Charles King
Kumbia Boruka
and many more!
Sorry, no results found for 'Antilliaanse Feesten'
Browse by Category