Suikerrock Tickets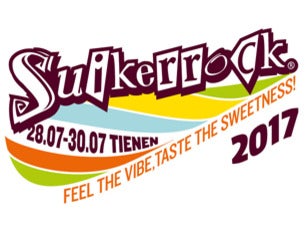 Just as during the previous 30 editions, Suikerrock will take over the historic city centre of the sugar city Tienen. The Grote Markt, the second-largest main square in the country, will remain Suikerrock's heart and soul with its Main Stage and national and international performers. The Grote Markt remains the corner stone of the festival, but in addition the Cattle Square and the streets in between the Grote Markt and Veemarkt will complete the Suikerrock circuit.

On the Veemarkt, all attention will be focused on the younger crowd with great DJ sets for three festival days in a row. More than ever, you will be able to feel and see Suikerrock in Nieuwstraat, the Hennemarkt, the Wolmarkt and Peperstraat. The Grote Markt atmosphere will also be extended to these areas and visitors will be able to enjoy quality drinks and food stands and great presentations. You will be able to literally feel, taste and see the new Suikerrock: Feel the vibe, taste the sweetness!

Line-Up Friday 28th July:

6:30pm Equal Idiots
7:45pm Rival Sons
9:15pm Black Box Revelation
11:00pm Iggy Pop

Programme subject to change.

Line-Up Saturday 29th July:

3:30pm The Lighthouse
4:50pm Tout Va Bien
6:15pm Coely
7:45pm Tinie Tempah
9:30pm Bazart
11:30pm Lost Frequencies

Programme subject to change.

Line-Up Sunday 30th July:

1:15pm Kaatje
2:05pm Just Like Me!
2:45pm Laura Tesoro
4:00pm Niels Destadsbader
5:15pm Matt Simons
6:45pm Soulsister
8:30pm Status Quo
10:30pm Zucchero

Programme subject to change.

Sorry, no results found for 'Suikerrock'
Browse by Category