NOS Alive Belgium Tickets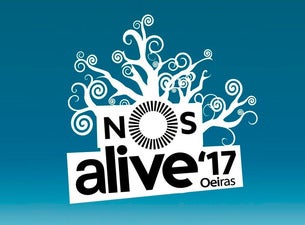 Since its formation in 2007, Portugal's NOS Alive has developed an enviable reputation as one of the world's leading festivals. Always able to attract superstar headliners and the hottest new bands, NOS Alive also benefit from blissful Mediterranean weather and having both the beach and the stunning city of Lisbon its doorstep.

Now NOS Alive festival builds up towards its 2017 edition with the confirmation of Depeche Mode as its first headliner. The band will play the Saturday night, on July 8th.

Following last year's 10th anniversary celebration which offered a stellar line-up with headliners such as Radiohead, Arcade Fire (in one of the only three performances in a year), Robert Plant, Pixies, Biffy Clyro, Chemical Brothers and Tame Impala, NOS Alive continues to develop its international reputation. Held in Lisbon for the 11th edition, NOS Alive has been considered one of World's Best Festivals by The Guardian, The Independent, NME, CNN, Rolling Stone, Vogue amongst many others.

Only 8 minutes away from Lisbon's vibrant downtown and 15 minutes from the beach, tickets for NOS Alive'17 are now sale here!


3 Events for NOS Alive Belgium
3 Events
International events
International
(3)
NOS ALIVE '17 - Daily Ticket 6 July

Thu
NOS ALIVE '17 - Daily Ticket 7 July

Fri
NOS ALIVE '17 - Daily Ticket 8 July

Sat