Neal Morse Band Tickets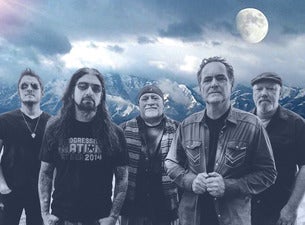 The highly-anticipated Similitude of A Dream double album was released end 2016, and shows again how a genius Neal Morse is. Again the album reaches all expectations, and follows the much-acclaimed previous release "The Grand Experiment".

Neal Morse's career path is full of unexpected twists and turns. In the mid '90s he formed the quirky Spock's Beard, whose debut recording, The Light, was an unexpected success. Over the next 7 years, Spock's Beard released 6 critically acclaimed studio recordings and multiple live recordings while establishing a passionate fan base in the "prog rock" community.
2000 saw him form Transatlantic, a prog supergroup with drumming legend Mike Portnoy (Dream Theater), Marillion's Pete Trewavas and The Flower Kings' Roine Stolt. Two highly acclaimed Classic Prog Rock albums (SMPTe and Bridge Across Forever) followed.



In 2001, Morse shocked his fans with the announcement he was stepping away from music … with no indication of where he was heading. After reaching success with Spock's Beard, he was starting all over again, this time boldly declaring his faith and risking fan rejection and financial failure. But it was without counting on Neal Morse's immense talent. He built back a band capable of following him in his new path, and Mike Portnoy, bassist Randy George, Bill Hubauer and guitar extraordinaire Eric Gillette were added as permanent members of the now called Neal Morse Band.
Ten studio albums and a bunch of epic live releases later, Morse continues to deliver is unique mix of Prog Rock and spiritual journey to a massive fan base worldwide.
Sorry, no results found for 'Neal Morse Band'
Browse by Category