HIM Tickets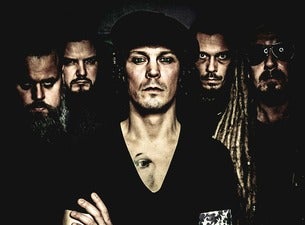 Finnish rock giants HIM have announced a farewell tour, closing the final chapter on their 26 year career. On 9th of December 2017, HIM will perform their last time at Rockhal. Due to overwhelming demand, show has been moved to the bigger Rockhal Box.

Now, four years after the release of their last studio album Tears On Tape, HIM are saying farewell, taking in 14 countries across 35 shows for their final goodbye.

Formed in 1991 by vocalist Ville Valo, guitarist Mikko "Linde" Lindström and bassist Mikko "Migé" Paananen, HIM (then called His Infernal Majesty) truly stand out as one of the rock world's most unique acts. Beautifully blending Metal, Goth and Hard Rock with deep, thoughtful and moving lyrics, HIM offered the world a new take on the Metal genre, which became known as Love Metal.
Over the course of eight studio albums, HIM captured the hearts and minds of fans across the globe, drawn by their irresistible and inimitable style. Under the banner of their Heartagram logo – a potent symbol encapsulating the juxtaposition of the light and dark, the fierce and forlorn, and the evil and love found in their music - HIM filled venues and crashed charts the world over, collecting numerous awards, gracing countless magazine covers and becoming the first Finnish act to achieve Gold status in the USA.
HIM is internationally considered as one of the most commercially successful Finnish bands of all time, with seven Platinum and over ten Gold albums, and sales of over 6 million records.
13 Events for HIM
13 Events
International events
International
(13)
HELLDONE 2017: HIM. The 69 Eyes, Jimsonweed

Wed

17:30
HELLDONE 2017: HIM

Thu

19:00