Fischer Z Tickets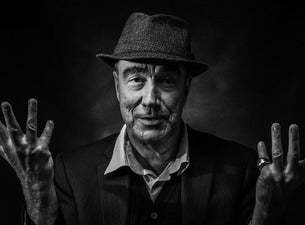 Fischer-Z is a British rock band formed in 1976 by John Watts and Steve Skolnik at Brunel University, Uxbridge. The original line-up consisted of Watts (vocals, guitar), Skolnik (keyboards), David Graham (bass) and Steve Liddle (drums). Fischer-Z's first hit single was "The Worker" from the album Word Salad. Skolnik departed after their second album Going Deaf For A Living, leaving Watts to take over keyboards.

Fischer-Z was more popular in mainland Europe than their native UK, especially in Germany, Belgium, The Netherlands, and Portugal. But also in Australia, with "So Long" and "The Perfect Day" from Reveal. After the album Red Skies Over Paradise, Watts dissolved the band in mid-1981, deciding his art could not evolve within a band context.

This year is a milestone in the Fischer-Z journey; the 40th anniversary of the band's first show, the release of a 20th studio album and the pulling together of Fischer-Z in a continuous timeline from 1977-2017. 'Building Bridges' is the provisional title of the new work containing songs about the major challenges of our time; to build bridges over religious divides, between political left and right, between rich and poor and the conflicting attitudes toward global migration.
15 Events for Fischer Z
15 Events
International events
International
(15)