Davis Cup Tickets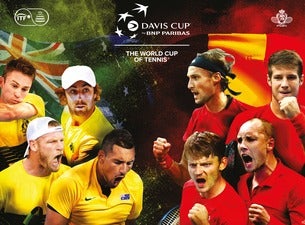 From 15 to 17 September, it's Davis Cup time again! Our Belgian Davis Cup team with David Goffin and Steve Darcis will battle against an ambitious team from Down Under with Lleyton Hewitt and Nick Kyrgios. Both teams have only one goal: to qualify for the Davis Cup Final in November!

Davis Cup captain Johan Van Herck is counting on the support of the Belgian fans: "We are happy to be back in Brussels where we qualified for the final after a great battle in 2015. This year, we want to repeat this stunt and do even better. Our loyal fans and the enthusiastic Belgian crowd can play an important part in supporting us on our road to the Davis Cup Trophy!"

Plenty of reasons to book your seat in Palais 12 and to treat yourself with an amazing tennis weekend in Belgium!
Sorry, no results found for 'Davis Cup'
Browse by Category